Both Kyle and Jon want to extend our warmest of thank you's for joining us in our Make Math Moments Online Course!
If you enjoyed the workshop and the learning had a lasting and profound impact on your day-day dealing with students and or teachers, we want to hear from you!
Share a short video clip with us letting us know:
Name;
Location;
Role in education (Grade level you're teaching); and,
How your learning has impacted you and your students.
You can submit your video in a few ways:
As an extra THANK YOU we'll randomly draw TWO people to win entry into our Make Math Moments Academy.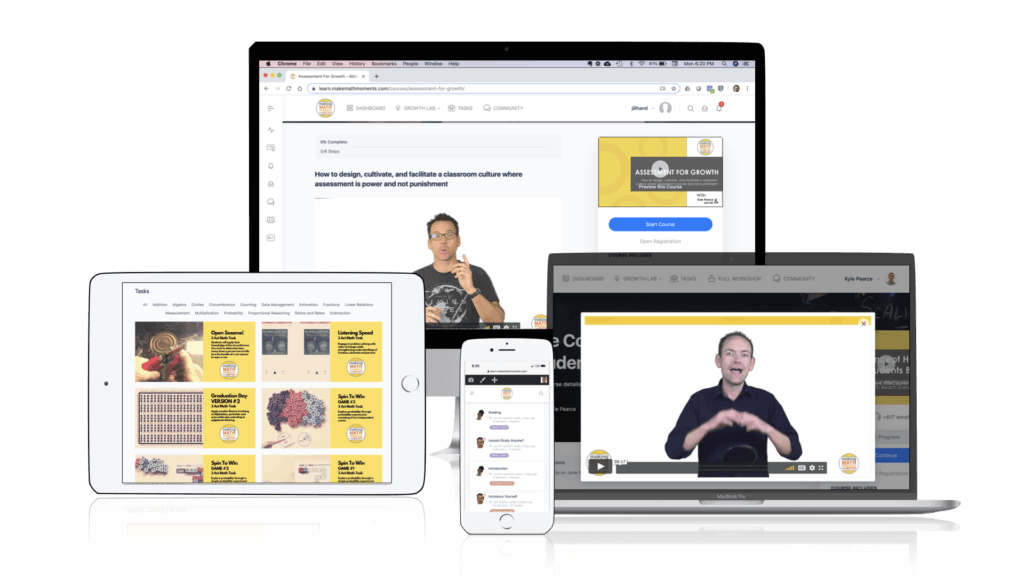 Thanks so much