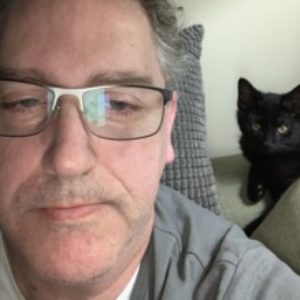 Mark McLenaghan
@mark-mclenaghan
•
Joined Jan 2020
•
Active a year ago
Forum Replies Created
Member

April 21, 2020 at 10:23 am

I have been doing a lot of reading and research on spiralling over the past year or so. I started this process this semester and in all of my classes. It was going well and I was seeing how following the ideas presented here by Jon and Kyle here is making things go well. I look forward to being able to see how spiralling works over a complete semester.

Member

April 2, 2020 at 8:32 am

It is amazing that everyone agrees that we need to learn these ideas in our teacher training. I was trained to teach Primary/Junior (grade k-6) in teachers college, but then took my intermediate and senior (7-12) additional qualification courses. Not once can I remember discussing teaching students different ways of counting. Now that I am teaching secondary I have had a number of discussions about the value of teaching conceptionally vs. memorizing. My department members feel that the students need to memorize and then will later come to understand the ideas rather than learning the concepts and automatizing the memory. I am not sure why but I know that I did not really memorize my math facts, but had developed a mental method of computation that worked. Sometimes slower, but then sometimes I would also get lost in thought about the connections that were being made with the numbers. I always thought this was due to my visual nature of learning and visualizing the concept or idea in my head assisted me to understand the concept. I am still struggling with a way to convince my fellow teachers that conceptual learning is better in the long run.

Member

April 2, 2020 at 8:05 am

This is a great tool to get the teacher thinking about success criteria and short-range planning. I like the idea of recording and thinking about what the students will be thinking as they progress through the levels. It helps to see where they might be and what prompting the teacher might do to get them to the next stage of understanding.