Make Math Moments Ambassador Program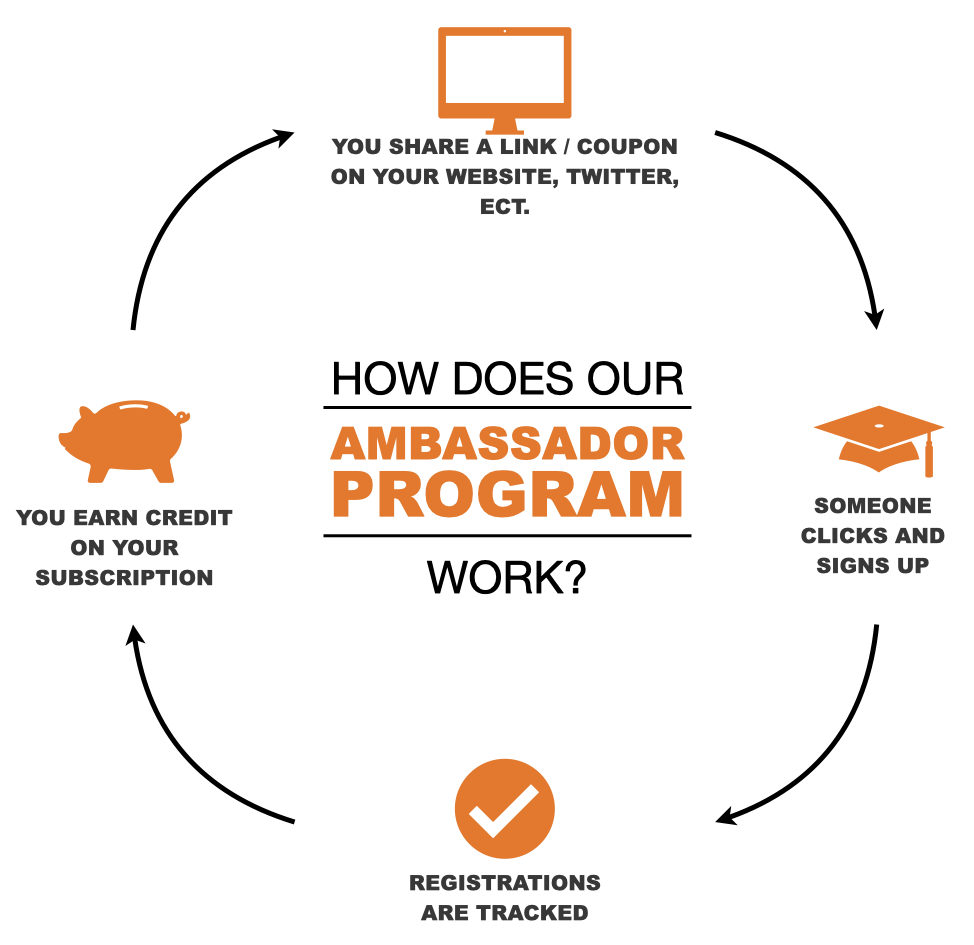 Make Math Moments Ambassador Program Details
Referring a colleague or friend is a great way to tell others about the Make Math Moments Academy .
As with all offers please refer to our Terms & Conditions.
Eligibility
Once you're a Make Math Moments Academy member, you can refer as many friends or colleagues as you like. Referrals to the membership must be new members only. Referrals can not have previously had a Make Math Moments Membership account or have taken a Make Math Moments Online Course. You can't refer yourself or an entity that is you.
You can post the unique referral code or link on your personal social media accounts, but not on sites that are contributed to or are owned by someone else (e.g. Wikipedia and coupon websites). Using Search Engine Marketing (e.g. Adwords, Yahoo, or Bing) or the words 'coupon', 'code', 'promo code', 'discount code', 'voucher code', 'referral code', 'referral', 'voucher', or similar words must not be used to promote posts.
If referrals use your unique code and have successfully completed an online payment greater than $0 USD then you will receive a credit in your account.
Using the Referral Code
To use a referral code, a referral must enter a correct code into the "Coupon Code" box on the cart or checkout page and clicking "Apply Coupon Code" will apply the code to checkout.
Rewards
If a referral code is valid and an online payment greater than $0 USD has been successful you will receive a $20 credit to your account. These credits can be stacked, so if you earn 4 referral credits for a total of $80, you can use that towards an online course or to be auto-applied to your next scheduled subscription payment.
About Referral Credits
The referral credits have no official monetary value and can't be exchanged, transferred, redeemed, replaced, or refunded for cash. They cannot be used to pay for credits from Brandman University or any of our other partners.
Referral credits will be listed in your Ambassador Program Dashboard area immediately after a referral makes a purchase and uses your referral code. However, the referral credits will not be useable until after the referral has made a successful payment greater than $0 USD. This is to prevent unintended situations such as (but not limited to), a referral registering for the Make Math Moments Academy and then cancelling their account before the end of their 30 day free trial.
If you have unused referral credits and choose to close your account, the credits will immediately expire.
If the rules or incentives change or end, we will reflect the changes here. This is not expected to happen often.
If you have any questions about Make Math Moments Ambassador Program, please email us at admin@makemathmoments.com We will reply and any decisions made will be at our sole discretion.